Waste Disposal Using Your Trailer
Welcome to Need A Skip Now, your ultimate waste disposal specialist.
If you are looking for a convenient and efficient way to dispose of your waste using a trailer, you've come to the right place.
We offer a new service for customers who prefer to tip their trailers in our waste management facility in Clayton South.
Here's everything you need to know about tipping your trailer with Need A Skip Now.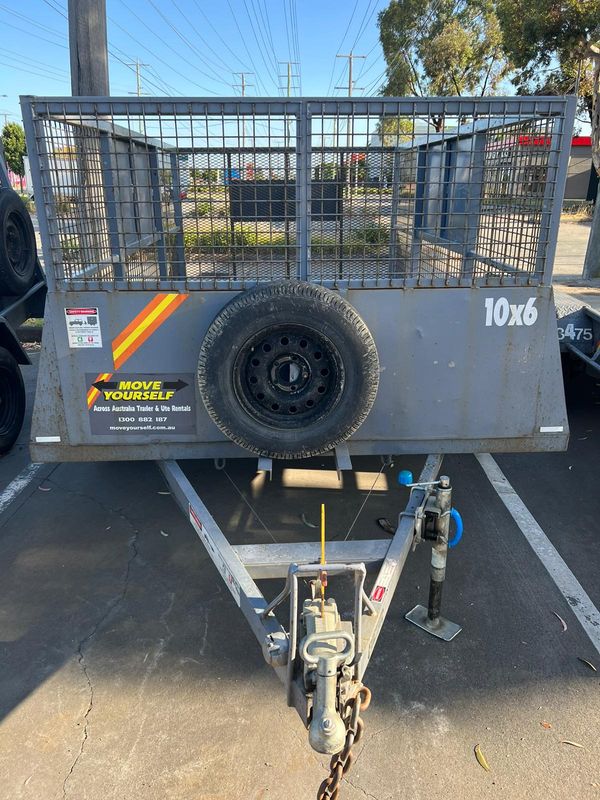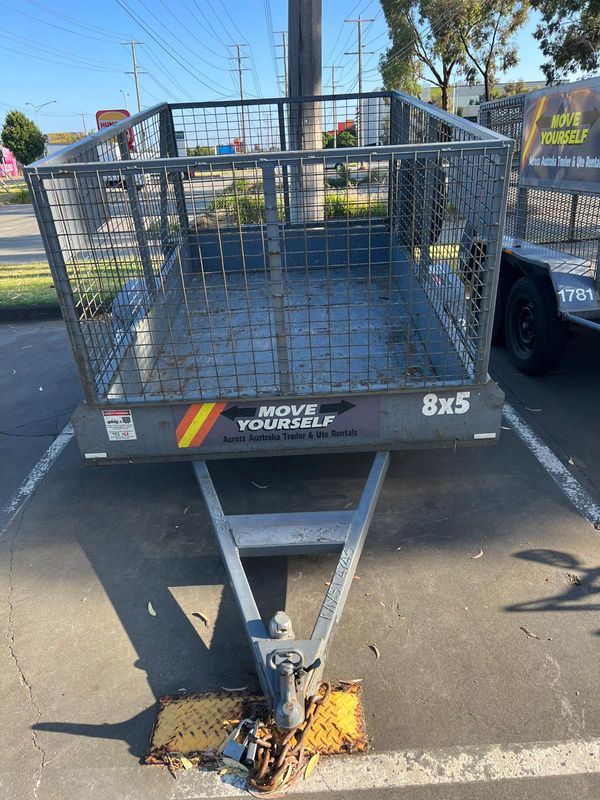 When to Tip a Trailer vs Hire a Skip Bin
When you have an existing trailer, sometimes you might face a dilemma of whether to use your trailer for particular project's waste disposal or hire a skip bin. Let's explore the options and factors you need to consider when deciding between tipping a trailer or hiring a skip bin:
time availability
the amount of waste
the type of waste and whether it can be mixed together
cost of disposal
location of the project
space on your project site
Time Availability
Trailer tipping requires a certain amount of time commitment, which involves: loading your trailer, taking it to the tip, often waiting in queues to enter the tip, off load the waste and drive back to your project. In a case of disposing of multiple streams of waste, you might need to visit a few various tips, which specialise in a type of waste that you are disposing.
Should you have sufficient time for that - than trailer is a good option. However if you are time poor and have more than one trailer load of waste, perhaps one skip bin could be an alternative, as all you have to do is fill it and then we take it away, recycle it and dispose of waste accordingly, thus saving you time and fuel for transportation.
Amount of Waste You Need To Dispose Of
The best use of trailer is when you have a very little amount of waste, preferably less than 2 cubic meters, which is the size of the smallest skip bin.
If you cannot fill a skip bin and can quickly fill your trailer instead - it's the most compelling reason to use your trailer for your small volume waste disposal.
This option is very attractive to landscapers, builders or fencing contractors, who might dig out only 1 cubic meters of soil, load their trailer and be on their way to the tip
Type of Waste That Can Be Mixed in a Trailer
Prior to filling your trailer with waste, you need to know exactly where you are taking your trailer to tip and what are the rules of the landfill or waste transfer station for mixed waste.
For instance, many tips will not accept soil now, as this waste type has become highly regulated and the tips don't want to take responsibility if your soil is contaminated, according to the EPA guidelines.
Therefore, mixing soil with general waste, such as building materials is totally unacceptable and you will have great difficulty disposing of such mixed load.
One of the most complicated waste types to dispose of is Soil, regardless of the quantity you have. Therefore we will provide a guideline or what can and cannot be mixed with soil, to make your trailer loading simpler and to avoid costly mistakes.
Waste Items That Can Be Mixed With Soil
Green Waste
Concrete
Bricks
Pavers
Mixed Rubble
Metal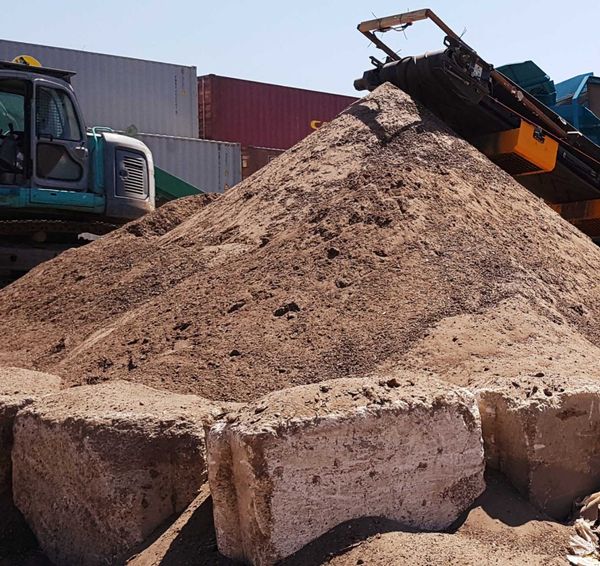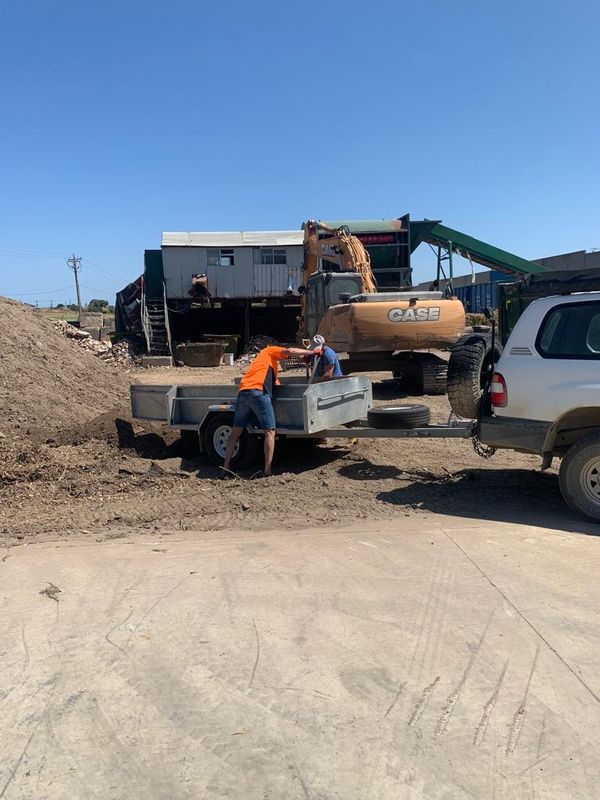 Cost of Waste Disposal
When considering whether to use your trailer or hire a skip bin, consider the cost of waste disposal for your given project.
For very small quantities of waste, such as under 2 cubic meters, given that you have availability of time, using your trailer would make sense. Particularly that you will be saving money on transportation component of skip bin rental.
However, should you have a moderate amount of waste and would therefore require multiple trips to the tip or a number of tips, perhaps one skip bin of equivalent volume will be a better value for money, as you will not only spend hours of your valuable time, you will also be incurring fuel cost for multiple trips to the tips.
Should you decide to use your trailer for waste disposal, here's how Need A Skip Now can save you money, particularly on the disposal of heavy waste:
When bringing your trailer with heavy materials, such as Soil or Soil mixed with rubble, brick, concrete and green waste, you will only be charged per cubic meter, instead of tonnage rate
Cubic Meter Fees give you a peace of mind as you will know in advance, how much you will pay for your heavy waste with no surprises after going through a weight bridge
Location of your Project
When considering multiple trips with trailer to the disposal site vs hiring a skip bin, it is very important to estimate the distance, in the case of our facility - from your project to Clayton South. If your project is local then it makes sense to take your trailer and tip.
However if your project is far away or the nearest tip doesn't accept your waste type, such as soil, then taken into consideration the travel time, fuel cost, citylink cost and loading - off loading of your trailer could mean that skip bin would be far more efficient solution.
Amount of Space on Your Project Site
Depending whether you are working with large space or very limited space will also dictate the suitability of using trailer vs skip bin. For larger building and landscaping sites with medium to large volume of waste - there is sufficient space to place a skip bin. However, should you struggle with space on your site and have only a small amount of waste then filling your trailer quickly and keeping your site clean at all times might make more sense.
If the waste type is not suitable for trailer - i.e. large volume of waste, yet you don't have space on your site for a skip bin, an alternative to this could be our Wait and Load service, where our driver brings a skip, your team fills it quickly under 30 minutes and we take it away.
Why Tip Trailer With Need A Skip Now
Once you've assessed your project's waste disposal needs and your own availability in terms of time and have finally made a decision to use your trailer for waste disposal, here's how Need A Skip Now can be of assistance:
Convenient location of Waste Recycling Facility in Clayton South
Superior Customer Service, not only on site but over the phone, where you can call us prior to tipping to ask any questions on 1300 605 624
Significant cost savings when tipping heavy materials, as we only charge per cubic meter and not per tonne
Your waste is fully recycled in the most legal and environmentally friendly way
We accept Soil and Soil Mixes, while many other waste transfer stations don't accept soil
Open Monday to Friday and by appointment on Saturday
Tip your trailer with Need A Skip Now today and experience hassle-free waste disposal!
To request our tipping price list please click the button below or call our friendly team on 1300 605 624.
If you'd like to discuss your current or upcoming project – let's have a chat with our Waste Management Expert