Commercial Skip Bin Hire
A Warm Welcome to our Commercial Customers.
Need A Skip Now has been servicing Commercial Customers in Melbourne since 2011. Whether your project is a small shop clean up or a major end of lease clean up, we have bins for each occasion, with full range of sizes from 2 cubic meters mini skips all the way up to 31 cubic meters walk-in bulk bins. We offer highly competitive prices on Skip Bin Hire with no weight limits on all bins up to 12 cubic meters and deep discounts on recyclable waste bins, such as bins for timber, soil, bricks, cardboard, metal and other materials.
Our Business is to get to know Your Business and How we can facilitate a simple and streamlined process of waste removal from your premises. Depending on the nature of your business, our services can include but not limited to: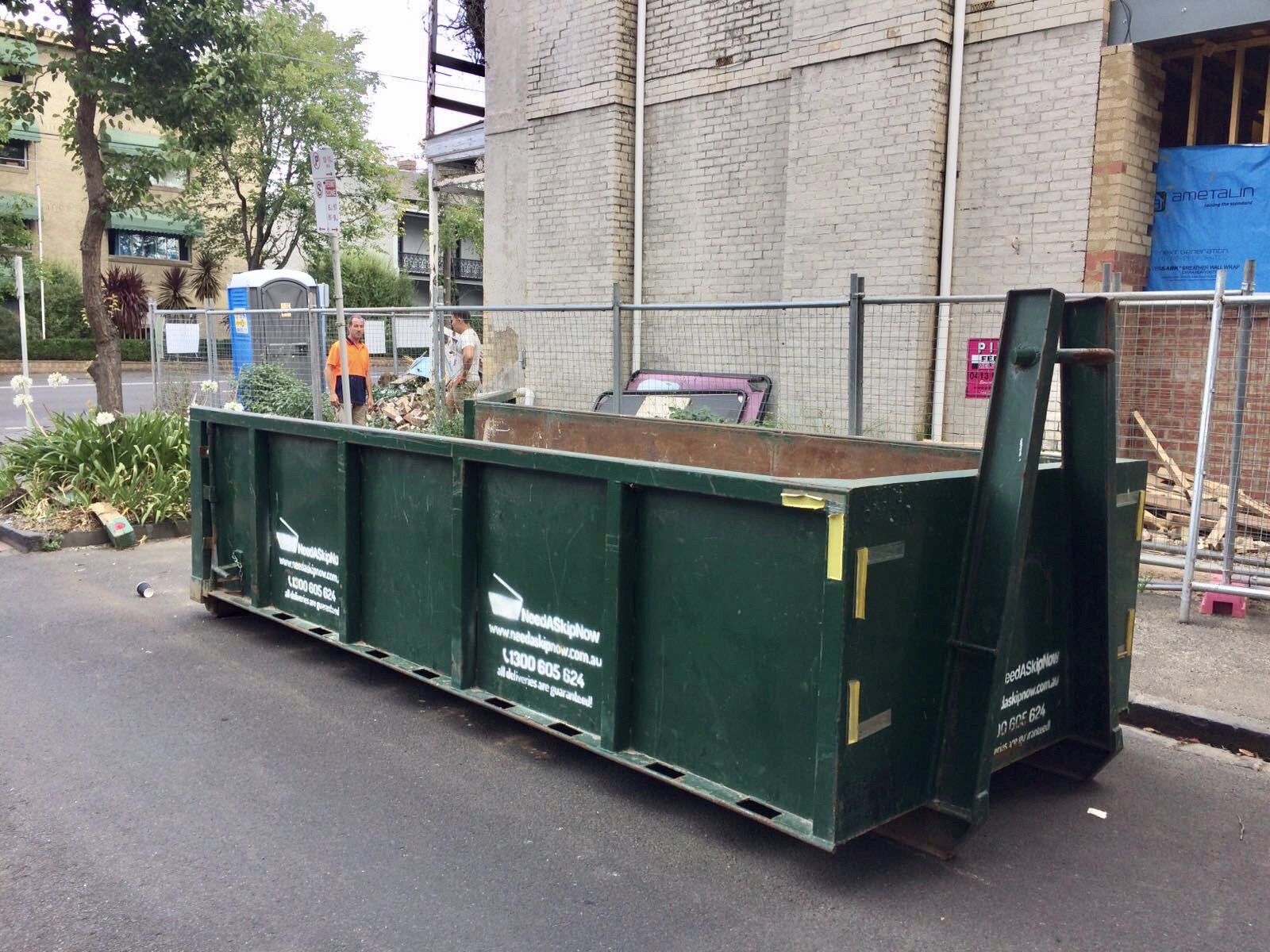 Permanent Bin For Your Premises
If your business has a constant stream of waste, instead of utilising one of your spaces, the waste will be deposited straight into the bin. This works for businesses that produce off cuts and other materials on a weekly basis and ensures there is no double handling when dealing with your waste. Some of our customers who adopt this methodology are: Schools, Universities, Stone Masons and similar factories and warehouses.
New Lease or End of Lease
when starting a new lease or finishing a lease , there is often a need for a major clean up and / or a complete premises strip out. for these scenarios – our most popular solutions are bulk bins from 21 cubic meters up to 31 cubic meters, where all the waste from the project can fit into one bin. we would also look into opportunities to find savings for you, for instance – if a large part of your strip out will involve removal of tiles from the factory floor – we could provide a bin for 100% tiles, which would offer significant savings, compared to throwing all your waste into one bin.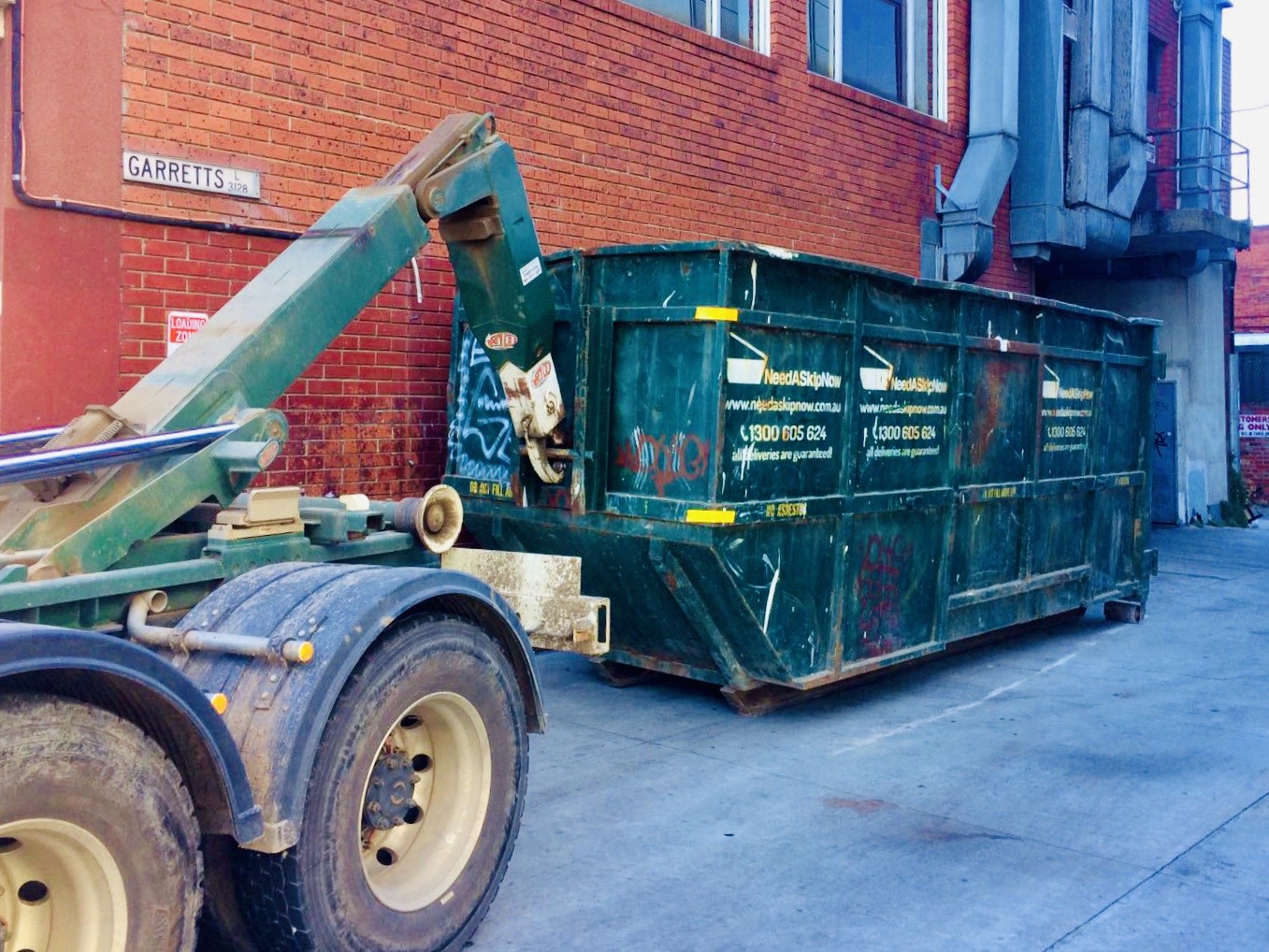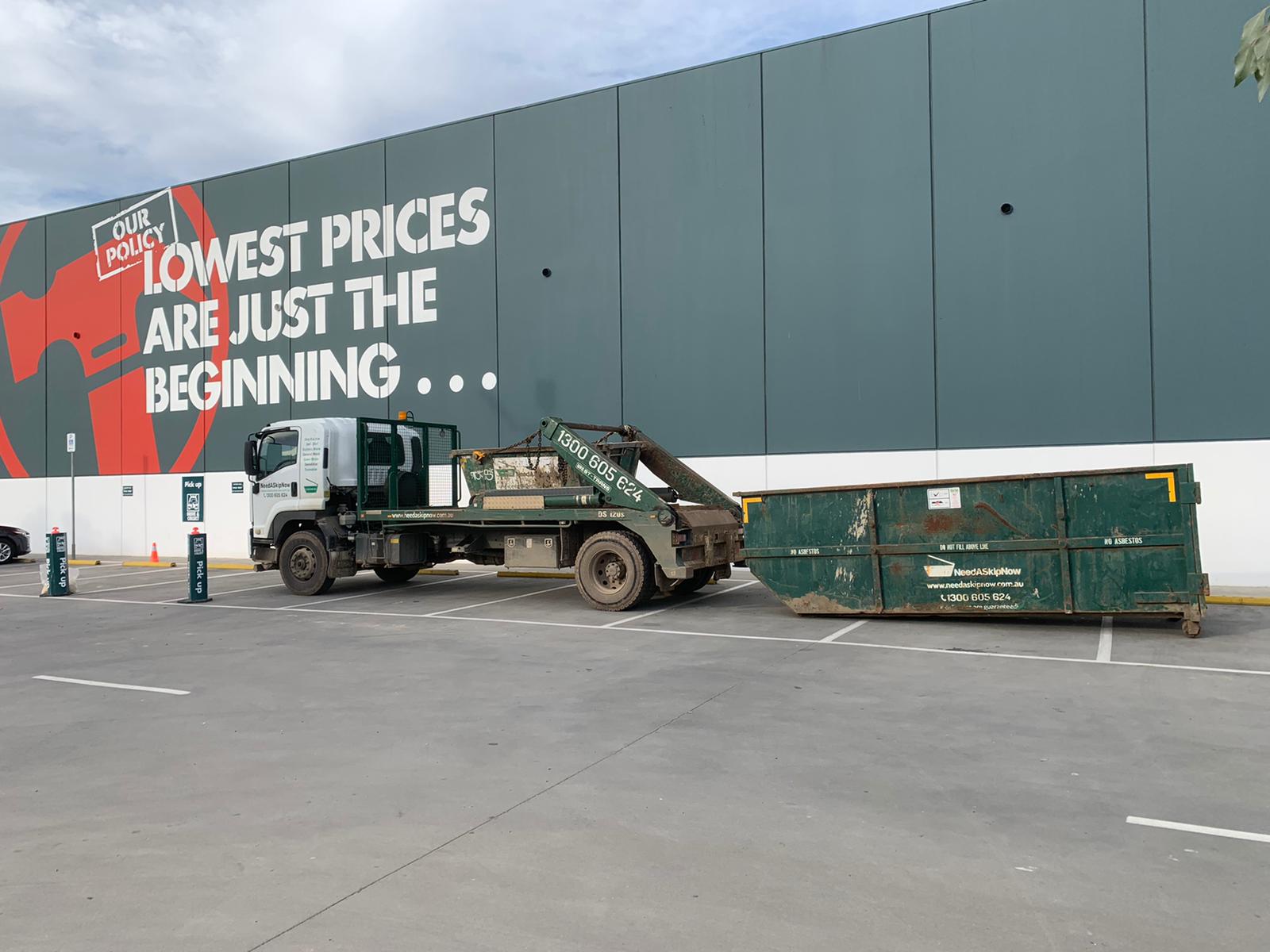 Commercial Waste from Department Stores
If you are a commercial tenant in a department store, we will deliver a skip bin right into the car park of the shopping centre. We offer unlimited days skip bin hire for our commercial customers, hence whether you require a bin for 1 day or 31 days, we will not be charging you extra.
Waste From Schools, Kinders & Offices
If you are ordering a Skip Bin for your educational institution, office or a medical clinic, we understand that time of skip bin delivery and pickup is important, to avoid clashing with your staff, customers or students arrivals, hence we carefully coordinate all the timings to ensure we work to your requirements.
Types of Commercial Waste We Help You Dispose Of:
Office Waste (inclusive of E-waste)
Office or Educational Institutions Furniture
Playground Equipment
Carpets
Tiles
Renovation Waste from your commercial premises make over or end of lease
Cardboard
Timber
White Goods (fridges, dishwashers, ovens)
Metal
Off Cuts of various stones from the Stonemasons factories
What is Not Allowed into Commercial Waste Bin
Food or any raw ingredients, inclusive of liquids
Any hazardous materials, such as Asbestos, Paints, Solvents and other Flammables
Gas Bottles
Oil Heaters
Fire extinguishers
Fibro cement sheeting
Fibro glass roof sheeting
Fibro (compressed or not)
Why Select Need A Skip Now as your Commercial Waste Bin Provider
With increased EPA regulations from July 2021, it is more important than ever to understand your waste duties as a waste producer. One of the waste duties of the Commercial Business is to dispose of waste through lawful channels and understanding the classification of your waste and where it is going once it leaves your premises.
With over 10 years experience in the recycling industry, you can be assured that any waste taken from your premises is carefully sorted and recycled in our facility with the objective of diverting as much as possible waste away from landfill.
Our Experienced and Friendly Customer Service team is available from 7am to assist you with your booking, ETA's and any enquiries, prior to, during and after the collection of your bin
Delivery and Pickup times will be discussed with you and strictly adhered to, to ensure no disruption to your schedule and safety of your employees and visitors
No extra charges for heavy bins up to 12 cubic meters, upfront, transparent pricing with no surprises on the pickup
Free extension of Hire without any daily charges for extra days of bin hire
Council Permits organised for you, should your bin be placed on a road or nature strip
Easy communication with us, either via phone, email or social media
Easy and seamless bin ordering process either online via our website, via phone or email
Highly experienced drivers, who will take care of your premises and treat your property with respect
If you'd like to discuss your current or upcoming project – let's have a chat with our Waste Management Expert